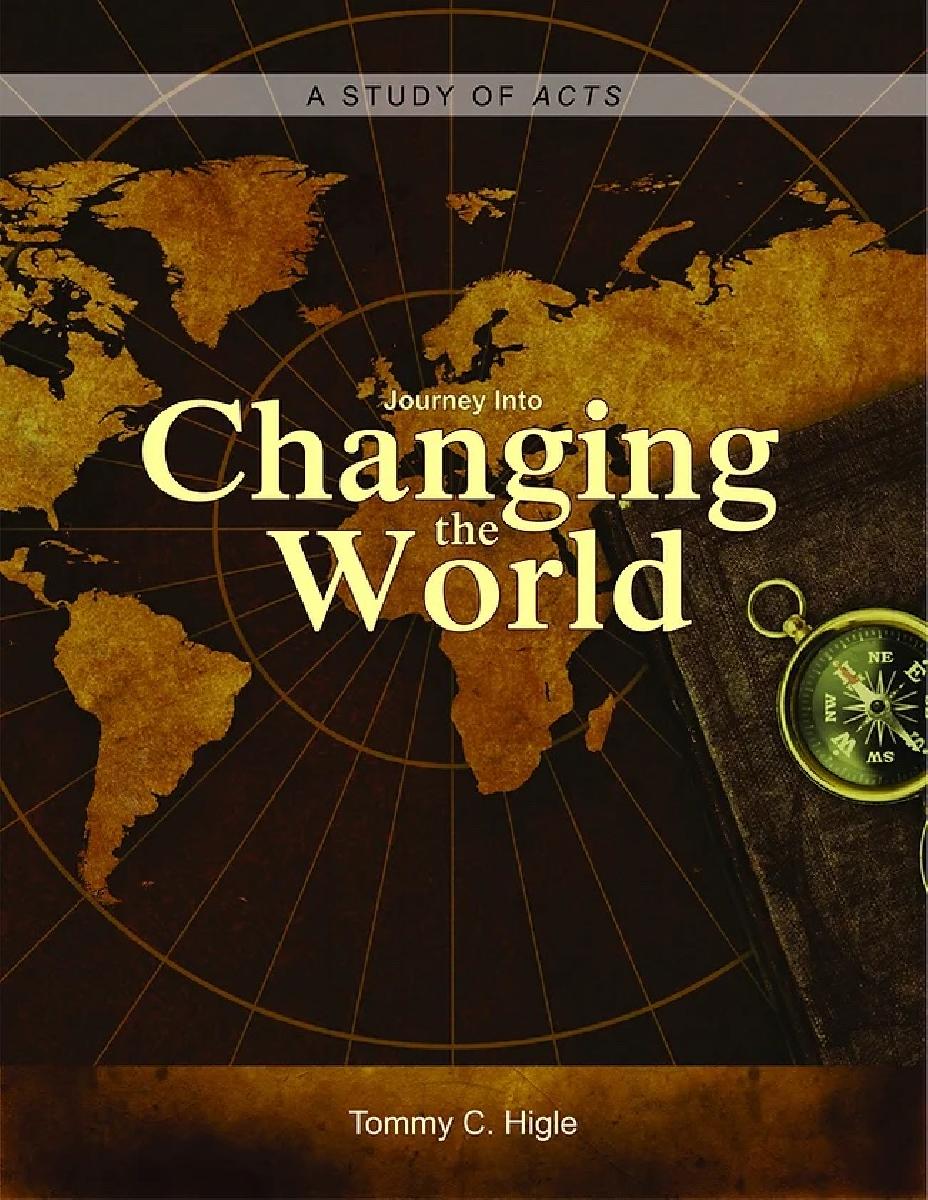 Bible Study
Join us each Wednesday night at 6:00 PM for small group Bible study. We are currently in a study called Journey into Changing the World (A Study of the Book of Acts).

Day: Wednesday
Time: 6:00 PM
Location: 18220 N 20th Street Phoenix, AZ 85022
Study Notes:
Journey Into Changing The World
Lesson 13: Solving World-Changing Problems Acts 15:1-41
 Solving world-changing problems requires four steps.
1. Identify the Problems (Acts 15:1-3)
While Paul and Barnabas are in Antioch in Syria, a problem arises when some men called "Judaizers" come down from Judea (Acts 15:1a). What do these men teach (Acts 15:1b)? 
2. Investigate a Solution (Acts 15:4-21)
When they arrive in Jerusalem, Paul, Barnabas, and the others are welcomed by the church, the apostles, and the elders. They report all that God has done through them. However, some believers from the Pharisees stand up to respond (Acts 15:4–5a). What do they say (Acts 15:5b)?                                
Peter explains God makes no distinction between Jews and Gentiles, for He cleanses everyone's hearts through faith. He also asks why they want to burden Gentile believers with a yoke neither they nor their ancestors were able to bear (Acts 15:6–10). How does Peter summarize his point in verse 11? 
James is not putting Gentile converts under the yoke of the Law. He is urging them to limit their Christian liberty to make their witness to unsaved Jews more effective. This is what Paul practices throughout his ministry. In 1 Corinthians 9:22c–d, how does Paul sum up his evangelistic efforts? 
3. Implement the Solution (Acts 15:22-35)
The Jerusalem apostles and elders, along with the entire church, choose two leading men to send to Antioch with Paul and Barnabas. One is Judas called Barsabbas. Since "Barsabbas" is a Jewish name, he is probably a Hebrew-speaking Jew. What is the name of the other man (Acts 15:22)?
4. Interpret Disagreements Carefully (Acts 15:36-41)
The Judaizers' teaching that a person must be circumcised and accept the Law of Moses to be saved has apparently spread to Galatia, and reports have reached Paul. Therefore, Paul suggests to Barnabas they revisit believers in every town where they preached the Gospel to see how they are doing. Barnabas wants to take along John Mark, but Paul doesn't think it is appropriate to take him since he deserted them on the first missionary journey (Acts 15:36–38). As a result, what happens (Acts15:39a)?
So, Barnabas takes John Mark and sails for Cyprus (Acts 15:39b). These two are not mentioned again in the book of Acts. Barnabas' desire to give John Mark another chance is commendable. However, it is important to note the disagreement is not about theology. From this incident, we realize wonderful Christians sometimes disagree. In fact, John Mark later ministers with Paul. What does Paul write about John Mark in 2 Timothy 4:11b–c? 
There is no implication Paul and Barnabas disliked each other. No doubt these are just two great saints who disagreed in love. Disagreements are not always sinful; sometimes they are just honest differences of opinions between Spirit-filled believers. During the disagreement, Paul no doubt practiced what words he later writes in Ephesians 4:15a?                                                  
North Valley Free Will Baptist Church
18220 N 20th St, Phoenix, AZ 85022
Copyright &copy 2023 ChurchTrac Software, Inc.